Briquette Project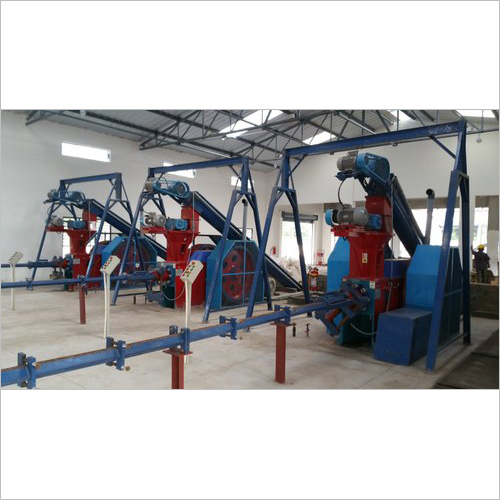 Briquette Project
Product Description
We are a big name that deals in the manufacturing and supplying of highly efficient and robust Briquette Project unit that is designed and developed by our team of skilled engineers using top-grade engineering materials and high-performance electric drives that leads to high durability and productivity. This machine is capable to produce briquettes with a capacity of between 1200 to 1800 kilograms per hour that depending on the type of raw materials. Briquette Project designed by us requires a rated power of 66.3 kilowatts.
Technical Details:
Production Capacity :
1200-1800 Kgs.Hr Depends on raw material
Finished Product Size :
90mm Diameter
Briquette Length
100mm To 350 mm
Finished Product Shape
Cylindrical
Raw - Material Size
up to 25 mm
Process Cost/Mt (Approx.)


Required power connection
91 HP / 66.37 KW
Practical used Amp. Load
75 -85 Amp (Approx)
Power consumption
30 -40 Units / Hr.